Rudraksha, a mystical and revered bead, holds immense spiritual significance in various cultures and traditions. This sacred seed, derived from the Rudraksha tree (Elaeocarpus ganitrus), has been used for centuries as a powerful tool for spiritual growth, meditation, and healing. Let us delve into the depths of Rudraksha, exploring its history, significance, benefits, and its role in spiritual practices.

History and Mythological Significance:
The roots of Rudraksha can be traced back to ancient Indian scriptures, including the Shiva Purana, Skanda Purana, and Upanishads. According to mythology, tears shed by Lord Shiva upon witnessing the suffering of humanity transformed into Rudraksha trees. These trees grew in the Himalayan region, and the seeds they bore became known as Rudraksha beads.

Symbolism and Spiritual Significance:
Rudraksha is often associated with Lord Shiva and is considered a divine symbol of his compassionate and transformative energy. It represents the union of the spiritual and material realms, acting as a bridge between the earthly and the divine. Each Rudraksha bead is believed to possess unique energies and vibrations that can facilitate spiritual growth and self-realization.

Rudraksha and Astrology:
In Vedic astrology, Rudraksha beads are associated with the nine planets (Navagrahas). Each planet is linked to a specific mukhi of Rudraksha, and wearing the corresponding bead is believed to appease and harmonize the planetary influences. Astrologers recommend specific Rudraksha combinations to counteract the malefic effects of planetary positions and enhance positive energy flow.
Choosing and Wearing Rudraksha:
Selecting the right Rudraksha is crucial to attaining its maximum benefits. Factors such as authenticity, size, shape, and energy compatibility should be considered. Before wearing a Rudraksha, it is advisable to purify and energize it through specific rituals and mantras. The bead can be worn as a necklace, bracelet, or even kept close to the body for constant connection with its divine energies.
Caring for Rudraksha:
To maintain the sanctity and potency of Rudraksha, proper care is essential. It is advised to clean the beads regularly using clean water and avoid using chemicals or detergents. Energizing the Rudraksha periodically with sacred chants and prayers helps restore its spiritual vibrations.
Rudraksha in Spiritual Practices:
Rudraksha holds a central position in various spiritual practices and rituals. Meditating with Rudraksha beads enhances focus, deepens the meditative experience, and facilitates a connection with higher consciousness. Chanting mantras while holding Rudraksha.
Story of Rudraksha's origin from Lord Shiva's tears:
Once upon a time, in the celestial realm of Mount Kailash, the abode of Lord Shiva, a moment of profound compassion and sorrow occurred. Lord Shiva, the embodiment of divine consciousness and ultimate truth, witnessed the immense suffering and struggles of humanity on Earth.

Overwhelmed by empathy and love for his creation, tears began to well up in Lord Shiva's eyes. As the tears streamed down his face, they transformed into radiant beads of divine light. These tears were not ordinary tears; they were tears filled with the purest essence of Lord Shiva's compassion and wisdom.

As the tears fell to the ground, they mingled with the sacred soil of the Himalayas. The divine energy infused within these tears permeated the earth and gave birth to a unique tree known as the Rudraksha tree. The Rudraksha tree, with its majestic branches and lush green leaves, stood as a testament to the love and compassion of Lord Shiva.

The Rudraksha tree bore fruit in the form of round berries. Within these berries, the seeds of Rudraksha beads were concealed. These seeds, also known as Rudraksha beads, encapsulated the divine essence and blessings of Lord Shiva. They became a precious gift from the heavens to mankind, a tool for spiritual seekers to connect with the divine and attain inner awakening.

The Rudraksha beads, with their unique patterns of natural clefts or faces, became a symbol of Lord Shiva's tears of compassion. Each face of the Rudraksha bead represented a manifestation of divine energy, offering different spiritual benefits and blessings to those who wore them with reverence and devotion.

As news of the sacred Rudraksha beads spread, sages, saints, and seekers from far and wide embarked on pilgrimages to the Himalayas to obtain these divine gifts. The beads were revered as a source of protection, spiritual growth, and a pathway to self-realization.

Centuries passed, and the significance of Rudraksha beads continued to grow. They became an integral part of spiritual practices, meditation, and healing rituals across different cultures and traditions. People adorned themselves with Rudraksha beads, seeking solace, guidance, and a deeper connection with the divine.

Even today, the story of Rudraksha's origin from Lord Shiva's tears reminds us of the immense love and compassion that exists within the divine realm. It serves as a reminder that in times of struggle and suffering, the divine energy is always present, ready to extend its benevolence and blessings to those who seek solace and spiritual awakening.

So, when you hold a Rudraksha bead in your hand, remember its origin, remember the tears of Lord Shiva that transformed into a divine gift. Embrace its sacredness, wear it with reverence, and allow the vibrations of Lord Shiva's compassion to guide you on your spiritual journey.
The Science behind Rudraksha: Unlocking the Mysteries of a Sacred Seed:
Rudraksha beads have been revered for centuries for their spiritual significance and healing properties. Beyond their mystical appeal, there is a growing interest in understanding the scientific aspects of Rudraksha. Exploring the science behind Rudraksha involves delving into its unique composition, electromagnetic properties, and the impact it has on the human body. Let us unravel the mysteries and discover the science behind this sacred seed.
Botanical and Geological Background:
Rudraksha beads are derived from the Rudraksha tree, scientifically known as Elaeocarpus ganitrus. These trees are primarily found in the foothills of the Himalayas, Nepal, and certain parts of Southeast Asia. The Rudraksha tree belongs to the Elaeocarpaceae family and possesses specific characteristics that contribute to the formation of its sacred seeds.
Composition of Rudraksha Beads:
Scientific analysis has revealed that Rudraksha beads consist of various elements that play a role in their unique properties. The outer layer of the seed contains a high concentration of carbon, hydrogen, nitrogen, and oxygen. Additionally, trace elements such as manganese, iron, copper, and zinc have been identified. This composition gives Rudraksha its electromagnetic and bioelectric properties.
Electromagnetic Properties:
Rudraksha beads possess electromagnetic properties that set them apart from other seeds or natural objects. Research suggests that the unique composition of Rudraksha allows it to act as a natural capacitor, storing and transmitting electrical energy. The presence of carbon, known for its high electrical conductivity, contributes to the bead's ability to absorb and emit electromagnetic vibrations.
Bioelectric Effects:
When Rudraksha beads come in contact with the skin, they interact with the body's bioelectric field. This interaction stimulates various acupuncture points, promoting the flow of energy and balancing the body's bioelectric system. It is believed that the electromagnetic vibrations emitted by Rudraksha beads harmonize the body's energy centers, known as chakras, leading to improved physical and mental well-being.
Health Benefits:
Scientific studies and anecdotal evidence suggest that Rudraksha beads offer a range of health benefits. Wearing Rudraksha has been associated with reduced stress, improved focus, enhanced mental clarity, and relief from various physical ailments. It is believed to have a positive impact on the cardiovascular system, reducing blood pressure and promoting overall heart health.

Psychological and Emotional Impact:
The bioelectric properties of Rudraksha also extend to the psychological and emotional realms. It is believed that wearing Rudraksha beads can help reduce anxiety, promote emotional stability, and enhance one's overall sense of well-being. The beads are known to have a calming effect on the mind and can aid in achieving a state of deep meditation.

Ancient Wisdom Meets Modern Science:
As science delves deeper into understanding the properties of Rudraksha, it becomes evident that ancient wisdom and modern scientific knowledge converge. The electromagnetic and bioelectric effects of Rudraksha align with its spiritual significance and the experiences reported by individuals over centuries.
It is important to note that while the science behind Rudraksha offers insights into its unique properties, its spiritual and metaphysical aspects remain significant. The benefits of Rudraksha extend beyond the realm of science, and many believe that its true power lies in its ability to connect individuals with their spiritual essence and deepen their spiritual practices.
In conclusion, Rudraksha beads possess a remarkable scientific foundation that adds another dimension to their profound spiritual significance. The electromagnetic and bioelectric properties of Rudraksha, coupled with their healing effects on the body and mind, highlight the holistic nature of this sacred seed.

Rudraksha in Balancing the Chakras: Harnessing the Power Within:
Chakras are the energy centers within our bodies that regulate the flow of vital life force energy. When these energy centers are balanced and aligned, we experience physical, mental, and spiritual well-being. However, imbalances in the chakras can lead to various issues and disharmony in our lives. Rudraksha, the sacred seed with its unique properties, has long been recognized as a powerful tool for balancing the chakras and promoting overall energy harmony. Let's explore how Rudraksha helps in balancing the chakras and unlocking our inner potential.

Root Chakra (Muladhara):The Root Chakra, located at the base of the spine, represents stability, security, and a sense of belonging. Rudraksha beads with one or two faces, known as Ek Mukhi or Do Mukhi Rudraksha, are associated with the Root Chakra. Wearing these beads can help ground our energy, enhance our connection to the Earth, and foster a sense of stability and security.
Sacral Chakra (Swadhisthana):The Sacral Chakra, located in the lower abdomen, governs creativity, passion, and emotional well-being. Rudraksha beads with three faces, known as Teen Mukhi Rudraksha, are linked to the Sacral Chakra. By wearing these beads, we can stimulate our creative expression, enhance emotional balance, and cultivate a deeper sense of joy and fulfillment.
Solar Plexus Chakra (Manipura):The Solar Plexus Chakra, located above the navel, is associated with personal power, confidence, and self-esteem. Rudraksha beads with four faces, known as Char Mukhi Rudraksha, are connected to the Solar Plexus Chakra. These beads can help activate and balance this chakra, boosting our self-confidence, promoting assertiveness, and facilitating personal growth.
Heart Chakra (Anahata): The Heart Chakra, located at the center of the chest, represents love, compassion, and emotional healing. Rudraksha beads with five faces, known as Pancha Mukhi Rudraksha, are aligned with the Heart Chakra. Wearing these beads can open our hearts, enhance our capacity to love, and promote harmonious relationships with others.
Throat Chakra (Vishuddha): The Throat Chakra, situated in the throat area, governs communication, self-expression, and speaking our truth. Rudraksha beads with six faces, known as Shan Mukhi Rudraksha, resonate with the Throat Chakra. These beads can assist in balancing this chakra, improving communication skills, and enabling authentic self-expression.
Third Eye Chakra (Ajna): The Third Eye Chakra, located between the eyebrows, is associated with intuition, inner wisdom, and spiritual insight. Rudraksha beads with seven faces, known as Sapta Mukhi Rudraksha, are connected to the Third Eye Chakra. Wearing these beads can enhance our intuitive abilities, expand our spiritual awareness, and deepen our connection to higher consciousness.
Crown Chakra (Sahasrara): The Crown Chakra, situated at the top of the head, represents spiritual connection, enlightenment, and universal consciousness. Rudraksha beads with eight faces, known as Asta Mukhi Rudraksha, resonate with the Crown Chakra. Wearing these beads can help align and activate this chakra, facilitating spiritual growth, and deepening our connection to the divine.

By wearing Rudraksha beads specifically associated with each chakra, we can stimulate, balance, and harmonize the energy centers within us.
Rudraksha in Various Spiritual Practices: Enhancing Japa and Beyond:
Amplifying Concentration and Focus:
Japa requires unwavering concentration and focused attention on the mantra or divine name. Rudraksha beads, with their unique electromagnetic properties, help to enhance concentration and deepen the meditative state. As the fingers move along the beads during japa, the touch and energy of the Rudraksha bead create a tangible connection that aids in maintaining focus and preventing the mind from wandering.
Elevating the Spiritual Vibration:
Rudraksha beads are believed to absorb and emit subtle vibrations and energies. When used during japa, they enhance the spiritual vibrations generated by the repetition of the mantra. The electromagnetic properties of Rudraksha contribute to elevating the energy field of the practitioner, creating a harmonious resonance between the individual and the divine. This amplification of spiritual vibrations can intensify the transformative effects of japa.
Enhancing Mantra Siddhi:
Mantra siddhi refers to the attainment of mastery and efficacy in the chanting of a particular mantra. Rudraksha beads are believed to enhance the power and effectiveness of mantra repetition, aiding in the attainment of mantra siddhi. The sacred vibrations stored within the Rudraksha seed resonate with the vibrations of the mantra, intensifying its potency and bringing the practitioner closer to the desired spiritual goal.
Deepening Connection with the Divine:
The use of Rudraksha beads during japa creates a sacred link between the practitioner and the divine. As the mantra is chanted, the Rudraksha beads serve as a physical reminder of the divine presence and aid in establishing a deeper connection. This connection not only enhances the spiritual experience during japa but also extends beyond the practice, fostering a continuous awareness of the divine in daily life.
Beyond Japa: Rudraksha in Spiritual Practices:
While Rudraksha holds a special place in japa, its significance extends beyond this specific practice. Rudraksha beads are often worn as a sacred ornament, serving as a constant reminder of one's spiritual path. They are believed to act as a protective shield, warding off negative energies and promoting spiritual growth.

Rudraksha is also used in meditation, prayer, and other devotional practices. The presence of Rudraksha beads during these practices enhances the overall spiritual experience, facilitating deeper states of consciousness and a stronger connection with the divine.
Rudraksha Benefits: Let's explore the numerous benefits of Rudraksha and how they can enhance our physical, mental, and spiritual well-being.

Physical Well-being:

Stress Reduction: Rudraksha beads have a calming effect on the nervous system, helping to reduce stress, anxiety, and restlessness. The electromagnetic properties of Rudraksha create a soothing vibration that relaxes the mind and promotes a sense of tranquility.
Improved Sleep Patterns: Wearing Rudraksha beads or keeping them near the bedside can aid in improving sleep quality. The beads' subtle vibrations have a positive influence on the sleep cycle, facilitating deeper and more restful sleep.
Boosted Energy Levels: Rudraksha beads have been known to enhance vitality and overall energy levels. The electromagnetic properties of the beads help in balancing the body's energy centers, leading to increased stamina and endurance.
Enhanced Blood Circulation: Rudraksha beads have a positive impact on the cardiovascular system, improving blood circulation and regulating blood pressure. This, in turn, promotes heart health and overall well-being.
Mental and Emotional Well-being:

Clarity of Mind: Wearing Rudraksha beads is believed to improve focus, concentration, and mental clarity. The beads help in calming the mind, reducing mental chatter, and enhancing cognitive abilities.
Emotional Balance: Rudraksha beads have a harmonizing effect on emotions, promoting emotional stability and balance. They can help alleviate feelings of anger, fear, and sadness, fostering a more positive and balanced emotional state.
Increased Self-Confidence: Rudraksha beads stimulate the Solar Plexus Chakra, which is associated with personal power and self-confidence. Wearing Rudraksha can boost self-esteem, assertiveness, and a sense of empowerment.
Stress Management: Rudraksha beads act as stress busters, assisting in managing stress-related issues such as headaches, migraines, and fatigue. The beads help in grounding and centering the individual, enabling them to navigate stressful situations with more resilience.

Spiritual Growth and Connection:

Heightened Spiritual Awareness: Rudraksha beads are known to enhance spiritual growth and deepen one's connection to the divine. They assist in opening the Third Eye Chakra, facilitating intuitive abilities, and expanding spiritual consciousness.
Protection and Spiritual Shielding: Rudraksha beads are considered to have a protective aura. They act as a shield against negative energies, providing a cocoon of positive vibrations and spiritual protection.
Meditation Aid: Rudraksha beads are widely used in meditation practices. They help in establishing a deeper state of meditation, facilitating concentration, and creating a conducive environment for spiritual exploration.
Overall Well-being: The holistic benefits of Rudraksha contribute to overall well-being, fostering a sense of inner peace, balance, and spiritual fulfillment. The beads assist in aligning the energy centers (chakras) of the body, leading to a harmonious flow of energy and a deep sense of connection to oneself and the universe.

It is important to note that individual experiences may vary, and the benefits of Rudraksha are best realized when worn or used with a sincere and open heart.  

Rudraksha Benefits in Financial and Career Growth: Unleashing Abundance and Success:
Rudraksha beads, known for their spiritual significance, also hold immense potential in facilitating financial growth and career advancement. Beyond their metaphysical properties, Rudraksha beads have been recognized for their ability to enhance prosperity consciousness, attract abundance, and create opportunities for success. Let's explore the benefits of Rudraksha in financial and career growth and how they can unlock our potential for abundance.
Prosperity Consciousness: Rudraksha beads help cultivate a positive mindset and abundance consciousness. Wearing Rudraksha creates a constant reminder of abundance, shifting our focus from lack to abundance. This shift in perspective attracts opportunities and opens doors for financial growth and career advancement.
Enhanced Focus and Clarity: Rudraksha beads stimulate concentration and mental clarity, essential qualities for success in any field. By wearing Rudraksha, we can enhance our ability to set clear goals, make informed decisions, and stay focused on our career objectives, ultimately leading to financial growth.
Increased Confidence and Assertiveness: Rudraksha beads activate the Solar Plexus Chakra, which governs personal power and self-confidence. Wearing Rudraksha can boost self-esteem, assertiveness, and the ability to seize opportunities, thereby propelling career growth and financial success.
Stress Reduction and Emotional Balance: Financial and career aspirations often come with stress and pressure. Rudraksha beads have a calming effect on the mind and emotions, reducing stress, anxiety, and restlessness. By fostering emotional balance, Rudraksha helps create a positive mindset necessary for success.
Networking and Relationship Building: Success in the professional realm often relies on effective networking and building strong relationships. Rudraksha beads, with their energy-enhancing properties, can aid in creating positive connections with colleagues, superiors, and influential individuals, leading to career opportunities and financial growth.
Intuition and Decision-Making: Rudraksha beads have a profound impact on the Third Eye Chakra, which governs intuition and insight. By wearing Rudraksha, we can enhance our intuitive abilities, make better decisions, and seize favorable opportunities that contribute to financial growth and career advancement.
Resilience and Adaptability: The journey towards financial and career success often involves facing challenges and setbacks. Rudraksha beads help in developing resilience, patience, and adaptability, enabling individuals to overcome obstacles and stay motivated on their path to success.
Positive Energy and Attracting Opportunities: Rudraksha beads emit positive vibrations and energy, creating a magnetic field that attracts opportunities and favorable circumstances. Wearing Rudraksha enhances one's aura, making them more receptive to financial growth and career advancement.
Clarity of Goals and Manifestation: Rudraksha beads aid in clarifying career goals and intentions, aligning them with personal values and aspirations. By wearing Rudraksha, individuals can manifest their desired financial growth and career success more effectively, bringing their goals into reality.
Spiritual Guidance and Alignment: Rudraksha beads connect individuals to their spiritual essence and higher guidance. This connection brings clarity, purpose, and alignment with one's true path, paving the way for financial abundance and fulfilling career opportunities.

It's important to note that while Rudraksha can support financial and career growth, success ultimately depends on one's efforts, skills, and external factors. Rudraksha beads serve as catalysts, aligning our energies and intentions with the abundant flow of the universe, empowering us to realize our full potential in the professional realm.

Types of Rudraksha Beads:
Rudraksha beads come in various types, known as mukhis, based on the number of natural clefts or faces on the seed. The most common types range from a single-faced (Ek Mukhi) to twenty-one-faced (Ekavimshati Mukhi). Each type holds distinct properties and is associated with specific deities and planetary influences. The choice of Rudraksha depends on individual needs, astrological considerations, and spiritual aspirations.

Ek Mukhi Rudraksha: Also known as the One-faced Rudraksha, it is extremely rare and represents Lord Shiva. It symbolizes enlightenment, unity, and connection with the divine.
Do Mukhi Rudraksha: The Two-faced Rudraksha represents the combined energies of Lord Shiva and Goddess Parvati. It promotes harmonious relationships, balance, and emotional well-being.
Teen Mukhi Rudraksha: The Three-faced Rudraksha represents the Trinity of Brahma, Vishnu, and Shiva. It enhances creativity, confidence, and personal power.
Char Mukhi Rudraksha: The Four-faced Rudraksha represents the four directions and the four Vedas. It promotes stability, willpower, and success in endeavors.
Pancha Mukhi Rudraksha: The Five-faced Rudraksha symbolizes Lord Shiva and brings blessings of health, abundance, and spiritual growth. It balances the five elements within the body.
Shan Mukhi Rudraksha: The Six-faced Rudraksha is associated with Lord Kartikeya, the son of Lord Shiva. It enhances communication skills, intuition, and clarity of thought.
Sapta Mukhi Rudraksha: The Seven-faced Rudraksha represents the seven sages (Saptarishis) and the seven chakras. It promotes spiritual growth, intuition, and divine knowledge.
Asta Mukhi Rudraksha: The Eight-faced Rudraksha represents Lord Ganesha, the remover of obstacles. It brings success, wisdom, and good fortune, and helps in overcoming challenges.
Nava Mukhi Rudraksha: The Nine-faced Rudraksha represents Goddess Durga and enhances courage, inner strength, and fearlessness. It protects against negative energies and promotes spiritual growth.
Das Mukhi Rudraksha: The Ten-faced Rudraksha represents Lord Vishnu and brings blessings of peace, protection, and positive energy. It helps in overcoming obstacles and promotes a sense of security.
Gyara Mukhi Rudraksha: The Eleven-faced Rudraksha represents Lord Hanuman and enhances leadership qualities, determination, and spiritual growth. It provides protection and strengthens the aura.
Barah Mukhi Rudraksha: The Twelve-faced Rudraksha represents Lord Surya (the Sun) and brings blessings of radiance, vitality, and abundance. It helps in personal growth, success, and good health.
Terah Mukhi Rudraksha: The Thirteen-faced Rudraksha represents Lord Kamadeva (the God of Love) and enhances charisma, attraction, and divine grace. It brings joy, love, and fulfillment.
Chaudah Mukhi Rudraksha: The Fourteen-faced Rudraksha represents Lord Hanuman and is associated with spiritual growth, divine blessings, and protection from negative energies. It enhances intuition and inner strength.
Pandrah Mukhi Rudraksha: The Fifteen-faced Rudraksha represents Lord Pashupatinath (Lord Shiva) and helps in overcoming obstacles, attaining success, and gaining spiritual knowledge.
Solah Mukhi Rudraksha: The Sixteen-faced Rudraksha represents Lord Rama and is associated with wisdom, strength, and spiritual evolution. It brings blessings of divine grace and protection.
Satrah Mukhi Rudraksha: The Seventeen-faced Rudraksha represents Lord Vishvakarma and enhances creativity, innovation, and artistic abilities. It brings prosperity and success in creative endeavors.
Atharah Mukhi Rudraksha: The Eighteen-faced Rudraksha represents Mother Earth (Bhumi Devi) and is associated with abundance, stability, and grounding. It brings material prosperity, and success in endeavors, and nurtures a deep connection with nature.
Unnis Mukhi Rudraksha: The Nineteen-faced Rudraksha represents Lord Vishnu and bestows divine blessings, protection, and spiritual growth. It enhances intuition, and wisdom, and helps in overcoming challenges.
Bees Mukhi Rudraksha: The Twenty-faced Rudraksha represents Lord Brahma and is associated with knowledge, creativity, and spiritual awakening. It brings clarity of thought, enhances mental abilities, and promotes spiritual growth.
Ekavimshati Mukhi Rudraksha: The Twenty-One-faced Rudraksha represents Lord Kuber, the Lord of Wealth. It attracts abundance, prosperity, and material blessings. It enhances financial growth, success, and helps in managing wealth wisely.
Chat with Us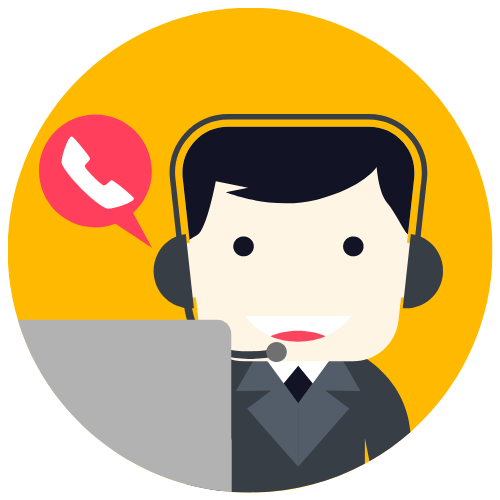 Anil M
Support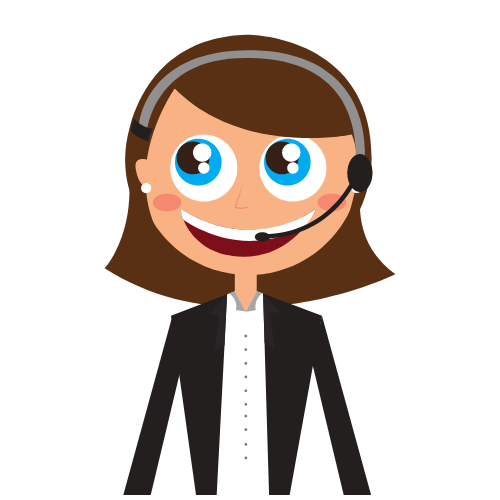 Priya
Support