It's important to understand that Rudraksha is not some piece of jewelry or accessories to be worn on one's hand or neck; in fact, they are sacred seeds that have a considerable impact on the wearer's mental, spiritual, physical, and social well-being.
In many Hindu scriptures, Rudraksha is considered the sacred and spiritual seed, even relating it to be a gift to humankind from Lord Shiva himself.  
Meaning:
The word Rudraksha or Rudraksh is a Sanskrit term where Rudra ( रुद्र) relates to one of the many names of Lord Shiva, and Aksh (अक्ष) means an eye. So the compound meaning would be the Eye of Lord Shiva. 
In Rudrakshajabala Upanishad, a reference to Rudraksha (रुद्राक्षा) origin is made, where it's referred to be as tears of Rudra.
Location:
Elaeocarpus Ganitrus, commonly known as Rudraksh tree, is found at a particular altitude mainly in the mountain's region, originating from Nepal, Indonesia, and even some parts of South India and Srilanka.
How do rudraksha beads work?
The seeds of the Rudraksha are known to have a unique vibration. Scientifically it's been proved that rudraksh beads have paramagnetic, electromagnetic, diamagnetic, and dynamic polarity. Each bead emits a variety of frequencies according to their Mukhis. It's important to note that the frequencies radiated by the bead correspond to a specific planet. So, when a person wears the Rudraksha on his body, the frequencies start resonating with the corresponding body chakras. Different mukhi Rudraksha beads balance specific Chakras of the human body. It helps unclog Chakras and begin healing the body and mind within 48 hours. Rudraksha beads provide an incredible amount of tranquility, concentration, and spiritual upliftment; thus, many sages and monks use them in their prayer and meditation routines.
What is Mukhi?
Rudraksha beads have variations in the number of grooves (thin lines) on their surface; these variations are called Mukhi. Beads with different numbers of Mukhi's are ruled by distinct deities and possess specific properties. Rudraksha beads are available from 1 mukhi to 21 mukhi, out of which one mukhi to fourteen mukhi are common, whereas higher mukhis are very rare. 
What are the benefits of each type of Rudraksha? 
1 Mukhi Rudraksha: The one Mukhi Rudraksha has the power to enhance the concentration and confidence of the wearer. It can cure illnesses concerning digestive, respiratory, and urinary systems.
2 Mukhi Rudraksha: It helps bring harmony to the wearer's family. The wearer can get rid of memory loss and respiratory and heart diseases.
3 Mukhi Rudraksha: The ruling planet is Mars. People suffering from low self-esteem and mental strain should wear three Mukhi Rudraksha.
4 Mukhi Rudraksha: It helps the wearer enhance the quality of speech and creativity. 
5 Mukhi Rudraksha: It has the power to cure acidity, fistula, breast problems, and blood pressure.
6 Mukhi Rudraksha: Six Mukhi Rudraksha is known for healing diseases related to sexual organs, eye problems, nervous disorders, etc.
7 Mukhi Rudraksha: It enhances sexual energy and has the power to cure all sex-related problems. This bead can also heal heart problems and stomach problems.
8 Mukhi Rudraksha: It can cure nervous and respiratory system ailments.
9 Mukhi Rudraksha: There are a variety of diseases that can be cured by this Rudraksha, which is related to the pituitary gland, eyes, sexual organs, and brain.
10 Mukhi Rudraksha: The ruling lord is Lakshmi Narayan. The wearer of Itis protected from black magic, untimely death, accidents, and the evil eye.
11 Mukhi Rudraksha: It helps in maintaining physical and mental health. It can cure diseases related to blood pressure and diabetes.
12 Mukhi Rudraksha: It has the power to enhance self-confidence and help one's ability to rule and head influential positions in life.
13 Mukhi Rudraksha: It helps treat psychological illness, sexual problems, arthritis, and thyroid issues.
14 Mukhi Rudraksha: It helps correct stammering and cures bladder, spine, and eye diseases.
15 Mukhi Rudraksha: It has the power to cure diseases and assist you in achieving the full potential of your health.
16 Mukhi Rudraksha: It is widely known as the 'Victory Rudraksha.' The wearer is blessed with the gift of ultimate success.
17 Mukhi Rudraksha: It brings you the luck, and you might land upon unexpected wealth too. All in all, seventeen Mukhi Rudraksha brings tremendous success and prosperity to the wearer's life.
18 Mukhi Rudraksha: It is related to Mother Earth and regarded as the most beneficial Rudraksha for people working in the real estate industry.
19 Mukhi Rudraksha: It has the most powerful impact on the wearer's body as it can open all the 7 Chakras. The unclogging of the seven Chakras is considered beneficial for leading a happy and prosperous life.
20 Mukhi Rudraksha: It is related to the Lord Brahma, the God of knowledge. Well-known for the fulfillment of any desire of the wearer.
21 Mukhi Rudraksha: It is known for blessing the wearer with immense wealth and prosperity, helping them fulfill all the attractions in life.
Who can wear Rudraksha?
Anyone can wear a rudraksha, irrespective of gender, religious, or geographical background. Before wearing a rudraksha, the wearer should ensure that the Rudraksh doesn't have cracks, chipped, or insect-infested. One should wear the Rudraksha bead after conditioning it and performing puja as prescribed in the ancient Hindu text to achieve the best results.
How to condition a new Rudraksha?
For conditioning of Rudraksha bead, dip it in ghee for 24 hours. After that, you should soak it in milk for the next 24 hours. Now, wash it with water and wipe it with a clean cloth. Please remember to avoid cleansing it with soap. The conditioning of the rudraksha bead may cause some discolorization; it's normal.
How often should I condition my Rudraksha?
Make sure to condition it once every six months.
When can I wear Rudraksha Mala?
One can wear it all the time. But you should make sure that the mala should not contact any chemical, soap, and warm water when you are having a bath. So, the advice would be not to wear it while bathing. By coming in contact with a chemical soap or warm water, the rudraksha beads start becoming brittle and might even crack after some time.
Why are only a few Rudraksha trees found in India?
In earlier days, most of the branches of the Rudraksh trees were cut off to make railway sleepers in India; subsequently, very few trees of this species are left. Nowadays, these tree species are found in the Western Ghats in South India.
Chat with Us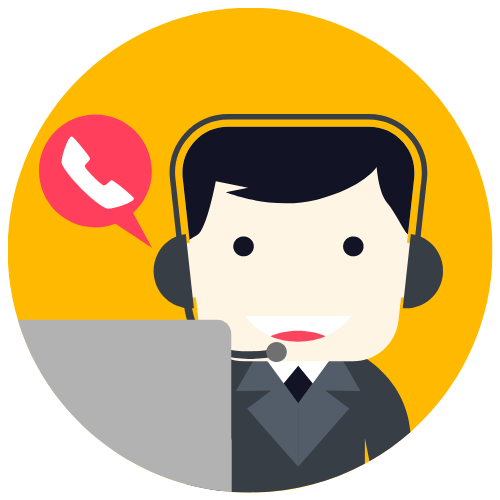 Anil M
Support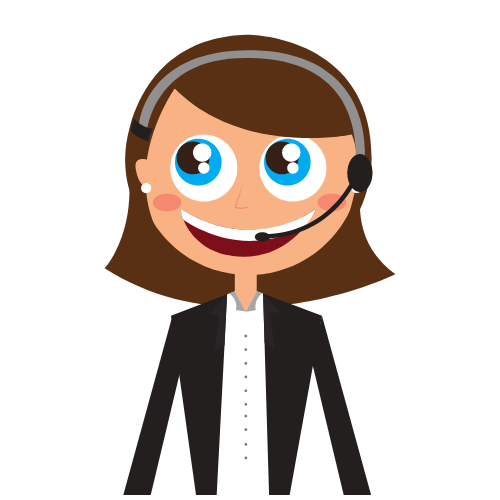 Priya
Support