Showing 1 to 10 of 10 (1 Pages)

17 Mukhi Rudraksha
17 Mukhi Rudraksha is widely known to be the form of Devi Katyayani. The people worship Devi Katyani as the sixth form of Goddess Durga. 17 Mukhi Rudraksha has a compelling impact on the Dharma, Artha, Kama, and Moksha of the wearer. All in all, the 17 Mukhi Rudraksha provides immense strength to the wearer to do good deeds in his life. The 17 Mukhi Rudraksha will help you to connect with the energy of Devi Katyani through which you will attain success in all your desires in life. By wearing a pendant or bracelet of seventeen Mukhi Rudraksha, you will feel positives vibes growing in your relationship with your loved ones.
By wearing 17 Mukhi Rudraksha, there is a high possibility of receiving sudden wealth like physical assets or property or vehicles. Especially for women, this Rudraksha can do wonders by blessing the women with progeny and wealth. Most of the people firmly believe that by wearing this Rudraksha, a person can get rid of all the sins done in his past life, which will ultimately help him in attaining Moksha early in this lifetime. 17 Mukhi Rudraksha will increase your self-esteem as well as your self-confidence.
Benefits of 17 Mukhi Rudraksha:
17 Mukhi Rudraksha blesses the wearer with unexpected wealth, success, and memory power. The Kundalini of the wearer is also awakened by wearing this Rudraksha.
This Rudraksha has a powerful impact on women by blessing women with children along with homely comforts in a marriage.
17 Mukhi Rudraksha can be beneficial for attaining physical assets like property, land, vehicles, etc.
Most people who read Hindu texts say that the seventeen Mukhi Rudraksha can help in problems relating to nightfall, premature ejaculation, lack of memory, etc.
Health Benefits of 17 Mukhi Rudraksh:
Through enchanting with Rudraksha beads, a person can feel tremendous strength and pleasure. 17 Mukhi Rudraksha has a significant effect on the wearer by keeping him calm and patient at all times. The malefic effects of the Saturn are eliminated, and an increase in self-confidence of the wearer can be observed. This Rudraksha helps a person to remain honest at all times.
17 Mukhi rudraksha chakras
Ajna Chakra or the third eye chakra is associated with the 17 Mukhi Rudraksha. The use of this Rudraksha helps in cleaning and awakening the Ajna Chakra.
Astrological Views on seventeen Mukhi Rudraksha:
According to Astrology, the ruling deity of 17 Mukhi Rudraksha is Devi Katyani, and the ruling planet is Saturn. Most people believe that this Rudraksha has the power to eliminate the sins of the past life.
How to wear seventeen Mukhi Rudraksha:
The Seventeen Mukhi Rudraksha can be kept directly on the place of your worship at home or work. If you want to wear the Rudraksha, you can wear it around your neck.
Spiritual views on seventeen Mukhi rudraksha:
17 Mukhi Rudraksha has a positive impact on spiritual growth and meditation power. This Rudraksha can help in increasing the memory power of a person.
17 Mukhi rudraksha experience:
17 Mukhi Rudraksha has a positive effect on the Dharma, Artha, Kama, and Moksha of a person. This Rudraksha helps the wearer to do good deeds in his life and help him in attaining success.
17 Mukhi rudraksha Sanskrit sloka:
The Sanskrit Sloka which the wearer should enchant nine times before wearing the 17 Mukhi Rudraksha is 'Om Kama Kaum Katyaani Sahaa.'
17 Mukhi Rudraksha Ruling Planet:
The ruling planet for 17 Mukhi Rudraksha is Saturn and the ruling deity is Devi Katyani.
17 Mukhi Rudraksha Beej Mantra:
The beej mantra for 17 Mukhi Rudraksha is 'Om Kama Kaum Katyaani Sahaa.' It would be best if you enchanted this beej mantra at least nine times.
17 Mukhi rudraksha puja vidhi:
The puja vidhi for 17 Mukhi Rudraksha is done by washing the Rudraksha in boiled milk and sandalwood paste. Then the Rudraksha is kept in front of the idol of Lord Shiva. Now, an incense stick is lit, and Panchamrut is held alongside flowers or fruits. Special pundits do the energizing of Rudraksha by enchanting the name of the wearer. The beej mantra is enchanted for 108 times. This puja vidhi is called as the Pran Pratishtha.
17 Mukhi rudraksha significance:
17 Mukhi Rudraksha is known for increasing the connection with Lord Shiva. The wearer is blessed by the energy of Goddess Durga in the form of Devi Katyani. A bracelet or pendant of 17 Mukhi Rudraksha having 54+1 or 108+1 bead is quite rare and very powerful. 17 Mukhi Rudraksha helps in taking a logical decision by eliminating anxiety and depression of the wearer.
Why buy from Rudraksha-gemstones.com:
We understand the customer's fear of buying an artificial rudraksha. Hence, we assure our customers about the purity of our beads. They are 100% authentic and lab-tested. We provide free shipping and cash on the delivery mode of payment all across India. Online payment facility, credit card, and debit card transaction, E-gift vouchers are secure and glitch-free payment methods extended by us to our customers. We also have replacement and refund policies for our customer's benefits. We aim to please our customers and thus we prefer quality over anything else. Our rudraksha beads are credible and authentic as we believe in in-depth research about the products we promise to deliver to the best of our capabilities. We ensure that the client is satisfied with what they buy as our primary goal is to get the peace and happiness which they came looking for to us. Our rudraksha bead is available at affordable prices and the quality is uncompromised.

 
Top Category:
Nepal Rudraksha: 2 Mukhi Nepal Rudraksha | 3 Mukhi Nepal Rudraksha | 4 Mukhi Nepal Rudraksha | 5 Mukhi Nepal Rudraksha | 6 Mukhi Nepal Rudraksha | 7 Mukhi Nepal Rudraksha | 8 Mukhi Nepal Rudraksha | 9 Mukhi Nepal Rudraksha | 10 Mukhi Nepal Rudraksha | 11 Mukhi Nepal Rudraksha | 12 Mukhi Nepal Rudraksha | 13 Mukhi Nepal Rudraksha | 14 Mukhi Nepal Rudraksha | 15 Mukhi Nepal Rudraksha | 16 Mukhi Nepal Rudraksha | 17 Mukhi Nepal Rudraksha | 18 Mukhi Nepal Rudraksha | 19 Mukhi Nepal Rudraksha | 20 Mukhi Nepal Rudraksha | 21 Mukhi Nepal Rudraksha | Gauri Shankar Rudraksha | Ganesh Rudraksha | Savar Naag Rudraksha | Garbh Gauri Rudraksha

Java Rudraksha: One Mukhi Java Rudraksha | Two Mukhi Java Rudraksha | Three Mukhi Java Rudraksha | Four Mukhi Java Rudraksha | Five Mukhi Java Rudraksha | Six Mukhi Java Rudraksha | Seven Mukhi Java Rudraksha | Eight Mukhi Java Rudraksha | Nine Mukhi Java Rudraksha | Ten Mukhi Java Rudraksha | Eleven Mukhi Java Rudraksha | Twelve Mukhi Java Rudraksha | Thirteen Mukhi Java Rudraksha | Fourteen Mukhi Java Rudraksha | Fifteen Mukhi Java Rudraksha | Sixteen Mukhi Java Rudraksha | Seventeen Mukhi Java Rudraksha | Eighteen Mukhi Java Rudraksha | Nineteen Mukhi Java Rudraksha | Twenty Mukhi Java Rudraksha | Twenty One Mukhi Java Rudraksha

Gemstones: African Gomed Gemstone | Agate Gemstone | Amethyst Gemstone | Aquamarine Gemstone | Black Cats Eye Ceylon Gemstone | Blue Jade Gemstone | Blue Sapphire Gemstone | Blue Topaz Gemstone | Cats Eye Kanak Khet Gemstone | Crystal Gemstone | Diamond Gemstone | Emerald Gemstone | Gomed - India Gemstone | Gomutra Gomed Gemstone | Green Jade Gemstone | Green Tourmaline Gemstone | Hessonite Garnet Gemstone Ceylon Gomed | Imperial Yellow Topaz Gemstone | Kidney Gemstone | Lapis Lazuli Gemstone | Moon Gemstone | Moon Gemstone Ceylon | Natural Basra Pearl Gemstone | Opal Gemstone | Peela Pukhraj/Yellow Sapphire Gemstone | Peridot Gemstone | Pink Tourmaline Gemstone | Red Carnelian Gemstone | Red Coral Italy Gemstone | Red Coral Japan Gemstone | Red Coral Triangle Gemstone | Red Garnet Gemstone | Red Garnet Gemstone Ceylon | Rose Quartz Gemstone | Ruby Burma Gemstone | Ruby Ceylon | Ruby India Gemstone | Ruby Madagascar Gemstone | Ruby Mozambique Gemstone | Serpentine Gemstone | South Sea Pearl Gemstone | Tiger Eye Gemstone | Turquoise Gemstone | White Coral Gemstone | White Sapphire Gemstone | White Topaz Gemstone | White Zircon Gemstone | Yellow Citrine Gemstone
 
Puja Services: Goddess Durga Pujas: Brahmacharini Maha Puja | Chandraghanta Maha Puja | Durga Gayatri Mantra Japa, Yagna and Homam | Durga Pooja at Durga Mata Mandir | Durga Sahasranamam | Kaalratri Maha Puja | Katyayani Maha Puja | Kushmanda Maha Puja | Mahagauri Maha Puja | Nav Durga Maha Pujan | Navchandi Paath and Yajna | Parthiv Durga Puja and Yajna | Shailputri Maha Puja | Skandamata Maha Puja
 
Navgraha and Dosh Pujas: Any Dosha Nivaran pujas | Arisht Gun Dosha Nivaran Puja | Budha Dosh Nivaran Puja | Budha Mercury Graha Puja Mantra Japa and Yagna | Chandra Moon Graha Puja Mantra Japa and Yagna | Gandmool Shanti Puja | Graha Dosh Nivaran Pujas at Trayambakeshwar Temple | Guru Dosh Nivaran Puja | Guru Jupiter Graha Puja Mantra Japa and Yagna | Ketu Graha Puja Mantra Japa and Yagna | Kushmanda Maha Puja | Mangal - Mars - Grah Puja Mantra Japa and Yagna | Nakshatra Puja | Navagraha mantra Japa and Homa | Rahu and Ketu Graha Puja Mantra Japa and Yagna | Rahu Graha Puja Mantra Japa and Yagna | Shani Sade Sati Mantra Japa and Yagna | Shani Saturn Graha Puja Mantra Japa and Yagna | Shukra Venus Graha Puja Mantra Japa and Yagna | Surya Sun Graha Puja Mantra Japa and Yagna

Shiva Pujas: Aghora pashupatha Homam | Ardhnarishwar Puja and Yajna | Ati Rudra Maha Yajna | Bhairav Puja Mantra Japa and Yajna | Jal Abhishek | Laghu Rudra Siddh Pujan and Havan | Maha Rudram | Maha Rudra Puja | Maha Shivratri Maha Puja | Mahakal Puja | Mahamrityunjaya Mantra Japa and Yajna | Nataraja Puja | Parthiv Shivling Puja and Yajna | Rudra Abhishekam and Yajna | Rudram Chamakam Yagna |

Chat with Us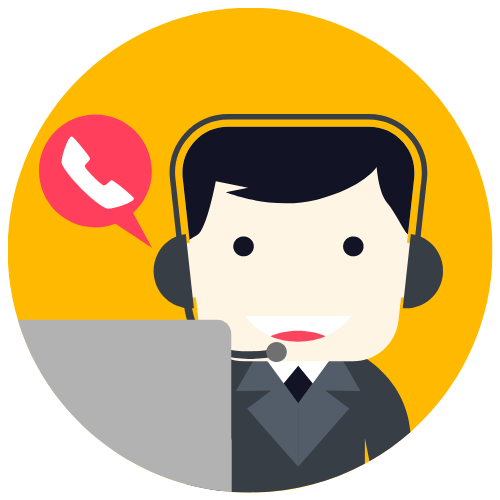 Anil M

Support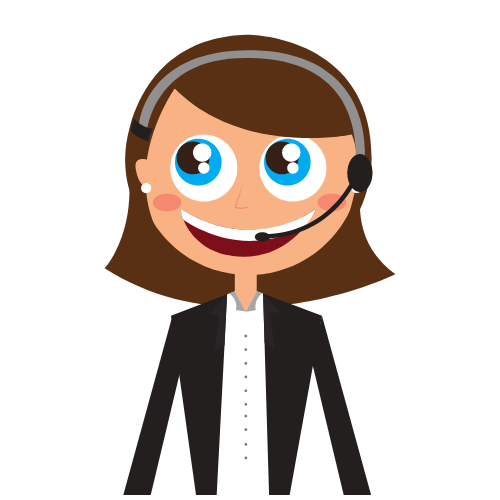 Priya

Support