Showing 1 to 6 of 6 (1 Pages)

Ganesha Rudraksha holds immense significance in Hindu mythology and spirituality. It is a divine bead believed to embody the blessings and energies of Lord Ganesha, the remover of obstacles, and the deity of wisdom and prosperity. Let's delve into the fascinating world of Ganesh Rudraksha, exploring its benefits, health advantages, spiritual connections, and the proper way to wear it.

Introduction of Lord Ganesha:
Lord Ganesha, the revered elephant-headed deity, holds a prominent position in Hindu mythology and is considered the remover of obstacles and the Lord of wisdom and intellect. His divine presence is invoked before the commencement of any auspicious endeavor. To connect with the divine energy of Lord Ganesha, devotees often wear Ganesh Rudraksha, a sacred bead associated with his blessings and grace. Let's explore the significance of Ganesh Rudraksha, along with its puja rituals, auspicious days for wearing, the ruling planet, the ruling god, and the powerful Beej Mantra associated with it.

Ganesh Rudraksha Benefits:
1. Obstacle Removal: Ganesh Rudraksha is revered for its ability to eliminate obstacles and challenges from one's path, enabling smooth progress in life.
2.  Intellectual Enhancement: Wearing this Rudraksha is believed to enhance intelligence, wisdom, and mental clarity, aiding in decision-making and problem-solving.
3.  Prosperity and Success: It is said to attract abundance, prosperity, and good fortune, promoting overall material and financial well-being.
4.  Inner Harmony: Ganesh Rudraksha helps in balancing emotions, reducing stress, and fostering inner peace, promoting emotional well-being.
5.  Spiritual Growth: It aids in spiritual evolution, deepening one's connection with divinity and facilitating spiritual awakening.

Ganesh Rudraksha Health Benefits:
1.  Mental Clarity and Focus: Wearing Ganesh Rudraksha promotes mental clarity, concentration, and focus, aiding in academic and professional pursuits.
2. Stress Relief: It helps in reducing anxiety, stress, and restlessness, promoting a sense of calmness and tranquility.
3.  Positive Energy: Ganesh Rudraksha is believed to cleanse and purify the aura, attracting positive energies and warding off negativity.
4. Improving Memory: It is said to enhance memory power, retention, and cognitive abilities.

Ganesh Rudraksha Chakras:
Ganesh Rudraksha primarily resonates with the Muladhara (Root) Chakra, which governs stability, grounding, and material abundance. It helps in balancing this chakra, thereby promoting a strong foundation for personal and spiritual growth.
Ganesh Rudraksha Astrological Views:
Astrologically, wearing Ganesh Rudraksha is believed to pacify the malefic effects of the planet Ketu and enhance the positive influences of the planet Rahu. It is especially beneficial for individuals born under the zodiac signs of Aquarius and Scorpio.
Ganesh Rudraksha Spiritual Views:
Ganesh Rudraksha is revered by spiritual seekers for its ability to deepen one's connection with Lord Ganesha, the deity of knowledge and wisdom. It is considered a sacred tool to invoke divine blessings and overcome spiritual obstacles.
Ganesh Sanskrit Sloka:
"Vakratunda Mahakaya, Suryakoti Samaprabha Nirvighnam Kurume Deva, Sarva Karyeshu Sarvada"
This Sanskrit sloka is recited to invoke the blessings of Lord Ganesha, seeking his divine guidance and removal of all obstacles from one's life.
Ganesh Rudraksha How to Wear:
Ganesh Rudraksha can be worn as a pendant, bracelet, or mala (prayer beads) close to the heart, ensuring its constant contact with the body. It is recommended to wear it on Monday or during auspicious occasions after performing a purification ritual.
Ganesh Rudraksha Significance:
Ganesh Rudraksha, also known as Ganesha Rudraksha, is a unique bead with a protrusion resembling Lord Ganesha's trunk. It is regarded as a divine symbol of his energy and is believed to bring forth his blessings, wisdom, and protection. Wearing Ganesh Rudraksha is thought to facilitate the removal of obstacles, enhance intellect, and usher in success and prosperity in all endeavors.
Ganesh Rudraksha Puja Vidhi:
Performing a puja before wearing Ganesh Rudraksha is considered essential to establish a sacred connection with Lord Ganesha and invoke his blessings. The puja vidhi for Ganesh Rudraksha includes the following steps:
Begin by purifying yourself through a bath or ablution.
Create a serene and clean space for the puja.
Arrange a small altar with a Ganesh idol or picture, flowers, incense, and a ghee lamp.
Offer prayers and light the lamp and incense to create a sacred ambiance.
Chant the Ganesh Beej Mantra or any preferred Ganesha hymns.
Place the Ganesh Rudraksha on the altar and offer flowers and vermillion to it.
Seek the blessings of Lord Ganesha and recite your prayers or wishes.
Express gratitude and conclude the puja with an aarti (waving of the lamp) and heartfelt prayers.
Ganesh Rudraksha Wearing Day:
The most auspicious day for wearing Ganesh Rudraksha is Tuesday, which is considered sacred to Lord Ganesha. However, it can also be worn on any other auspicious day or during festivals dedicated to Lord Ganesha, such as Ganesh Chaturthi.
Ganesh Rudraksha Ruling Planet:
Ganesh Rudraksha is associated with the ruling planet Rahu, which governs intellect, knowledge, and worldly pursuits. By wearing this Rudraksha, one can strengthen the positive influences of Rahu in their lives.
Ganesh Rudraksha Ruling God:
As the name suggests, Ganesh Rudraksha is specifically associated with Lord Ganesha. Wearing it is believed to invite the divine blessings and protection of Lord Ganesha, ensuring the removal of obstacles and the attainment of success.

Ganesh Rudraksha Beej Mantra:
The powerful Beej Mantra associated with Ganesh Rudraksha is:
"ॐ गं गणपतये नमः"
(Om Gam Ganapataye Namah)

This mantra is chanted to invoke Lord Ganesha's blessings and seek his divine guidance and protection. It is believed to enhance intellect, remove obstacles, and promote spiritual growth.
In conclusion, Ganesh Rudraksha serves as a sacred connection with Lord Ganesha
Top Category:
Nepal Rudraksha: 2 Mukhi Nepal Rudraksha | 3 Mukhi Nepal Rudraksha | 4 Mukhi Nepal Rudraksha | 5 Mukhi Nepal Rudraksha | 6 Mukhi Nepal Rudraksha | 7 Mukhi Nepal Rudraksha | 8 Mukhi Nepal Rudraksha | 9 Mukhi Nepal Rudraksha | 10 Mukhi Nepal Rudraksha | 11 Mukhi Nepal Rudraksha | 12 Mukhi Nepal Rudraksha | 13 Mukhi Nepal Rudraksha | 14 Mukhi Nepal Rudraksha | 15 Mukhi Nepal Rudraksha | 16 Mukhi Nepal Rudraksha | 17 Mukhi Nepal Rudraksha | 18 Mukhi Nepal Rudraksha | 19 Mukhi Nepal Rudraksha | 20 Mukhi Nepal Rudraksha | 21 Mukhi Nepal Rudraksha | Gauri Shankar Rudraksha | Ganesh Rudraksha | Savar Naag Rudraksha | Garbh Gauri Rudraksha

Java Rudraksha: One Mukhi Java Rudraksha | Two Mukhi Java Rudraksha | Three Mukhi Java Rudraksha | Four Mukhi Java Rudraksha | Five Mukhi Java Rudraksha | Six Mukhi Java Rudraksha | Seven Mukhi Java Rudraksha | Eight Mukhi Java Rudraksha | Nine Mukhi Java Rudraksha | Ten Mukhi Java Rudraksha | Eleven Mukhi Java Rudraksha | Twelve Mukhi Java Rudraksha | Thirteen Mukhi Java Rudraksha | Fourteen Mukhi Java Rudraksha | Fifteen Mukhi Java Rudraksha | Sixteen Mukhi Java Rudraksha | Seventeen Mukhi Java Rudraksha | Eighteen Mukhi Java Rudraksha | Nineteen Mukhi Java Rudraksha | Twenty Mukhi Java Rudraksha | Twenty One Mukhi Java Rudraksha

Gemstones: African Gomed Gemstone | Agate Gemstone | Amethyst Gemstone | Aquamarine Gemstone | Black Cats Eye Ceylon Gemstone | Blue Jade Gemstone | Blue Sapphire Gemstone | Blue Topaz Gemstone | Cats Eye Kanak Khet Gemstone | Crystal Gemstone | Diamond Gemstone | Emerald Gemstone | Gomed - India Gemstone | Gomutra Gomed Gemstone | Green Jade Gemstone | Green Tourmaline Gemstone | Hessonite Garnet Gemstone Ceylon Gomed | Imperial Yellow Topaz Gemstone | Kidney Gemstone | Lapis Lazuli Gemstone | Moon Gemstone | Moon Gemstone Ceylon | Natural Basra Pearl Gemstone | Opal Gemstone | Peela Pukhraj/Yellow Sapphire Gemstone | Peridot Gemstone | Pink Tourmaline Gemstone | Red Carnelian Gemstone | Red Coral Italy Gemstone | Red Coral Japan Gemstone | Red Coral Triangle Gemstone | Red Garnet Gemstone | Red Garnet Gemstone Ceylon | Rose Quartz Gemstone | Ruby Burma Gemstone | Ruby Ceylon | Ruby India Gemstone | Ruby Madagascar Gemstone | Ruby Mozambique Gemstone | Serpentine Gemstone | South Sea Pearl Gemstone | Tiger Eye Gemstone | Turquoise Gemstone | White Coral Gemstone | White Sapphire Gemstone | White Topaz Gemstone | White Zircon Gemstone | Yellow Citrine Gemstone
 
Puja Services: Goddess Durga Pujas: Brahmacharini Maha Puja | Chandraghanta Maha Puja | Durga Gayatri Mantra Japa, Yagna and Homam | Durga Pooja at Durga Mata Mandir | Durga Sahasranamam | Kaalratri Maha Puja | Katyayani Maha Puja | Kushmanda Maha Puja | Mahagauri Maha Puja | Nav Durga Maha Pujan | Navchandi Paath and Yajna | Parthiv Durga Puja and Yajna | Shailputri Maha Puja | Skandamata Maha Puja
 
Navgraha and Dosh Pujas: Any Dosha Nivaran pujas | Arisht Gun Dosha Nivaran Puja | Budha Dosh Nivaran Puja | Budha Mercury Graha Puja Mantra Japa and Yagna | Chandra Moon Graha Puja Mantra Japa and Yagna | Gandmool Shanti Puja | Graha Dosh Nivaran Pujas at Trayambakeshwar Temple | Guru Dosh Nivaran Puja | Guru Jupiter Graha Puja Mantra Japa and Yagna | Ketu Graha Puja Mantra Japa and Yagna | Kushmanda Maha Puja | Mangal - Mars - Grah Puja Mantra Japa and Yagna | Nakshatra Puja | Navagraha mantra Japa and Homa | Rahu and Ketu Graha Puja Mantra Japa and Yagna | Rahu Graha Puja Mantra Japa and Yagna | Shani Sade Sati Mantra Japa and Yagna | Shani Saturn Graha Puja Mantra Japa and Yagna | Shukra Venus Graha Puja Mantra Japa and Yagna | Surya Sun Graha Puja Mantra Japa and Yagna

Shiva Pujas: Aghora pashupatha Homam | Ardhnarishwar Puja and Yajna | Ati Rudra Maha Yajna | Bhairav Puja Mantra Japa and Yajna | Jal Abhishek | Laghu Rudra Siddh Pujan and Havan | Maha Rudram | Maha Rudra Puja | Maha Shivratri Maha Puja | Mahakal Puja | Mahamrityunjaya Mantra Japa and Yajna | Nataraja Puja | Parthiv Shivling Puja and Yajna | Rudra Abhishekam and Yajna | Rudram Chamakam Yagna | Shiv Parivar Puja and Yajna | Shiv Shakti Maha Puja | Shiva Gayatri Siddhi Mantra Japa and Yajna | Sawan Somvar Vrat Katha
Pujas for Family & Childern: Ark Vivah Kumbh Vivah | Ayush Homam | Bal Gopal Puja | Greh Klesh Nivaran Puja (Puja for harmony in house) | Kamdev Rambha Urvashi and Rati Puja Mantra Japa and Yagna | Kamdev Rati Puja and Yajna | Laxmi Ganesha Puja | Maa Saraswati Puja Mantra Japa and Yajna | Mangal Gauri Puja and Yajna | Marriage Anniversary Puja | Puja for Harmonious Relationship | Radha Krishna Puja | Santan Gopal Yagna | Shiv Parivar Puja and Yajna | Shiv Shakti Maha Puja | Shree Hanuman Pujan and Yagna | Shree Krishna Puja Mantra Japa and Yajna | Varahi Devi Puja and Homa
Daan Dakshina: Brahmins Bhoj | Donation for Charity | Goat Donation | Pran Prathistha Puja | Ritual Pran Prathistha of Idols | Shodashopachara Puja
Chat with Us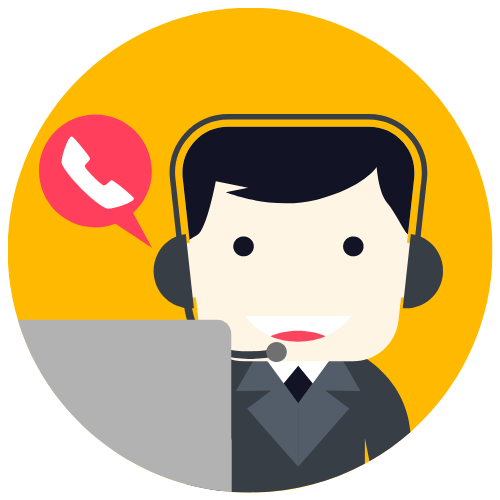 Anil M
Support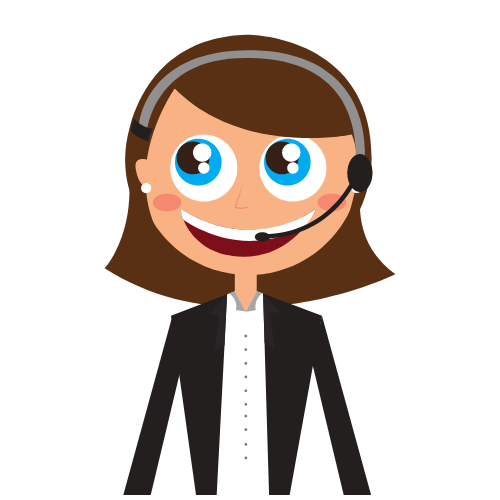 Priya
Support