Showing 1 to 10 of 10 (1 Pages)
Green Jade Gemstone Introduction: The Green Jade is considered to be a gemstone that symbolizes serenity and peace. It has numerous spiritual and metaphysical properties and it helps to restore mental abilities in human beings thereby assisting to calm down one's mind. This gemstone is very much helpful in acquiring ritualistic knowledge and enhancing one's creativity. The human beings who use the Green Jade Stone tend to have a healthier and longer life and later on have a peaceful death. The Green Jade Stone also signifies wisdom thereby making us aware of all the negative energies around us. This stone also acts as a guard that protects us from any negative vibes in our surroundings. It also helps us to maintain healthy relationships with other people. It is considered to be a lucky gemstone and is known to bring fortune to the lives of human beings. The Green Jade Stone is one of the most popular and sought after gemstones all around the world. It has an enormous amount of energy as well as healing power because of which it has been used for balancing the metaphysical, spiritual, physical as well as emotional equilibrium in human beings.
Green Jade Gemstone: Green Jade is also known as a decorative gemstone and is known to the mankind as early as 3000 B.C. In China, jade was called as 'yu', which means the 'royal gem'. Jade has always held a very special significance as far as the Chinese empire is concerned. The significance is as important as god and diamonds to Asia and the West.
Jade was used for many purposes. It was used to make the finest objects and cult figures and also for the grave furnishings for the superior members of the royal family. Let us now figure out how green jade has evolved as a gemstone and the different healing effects that it carries.
What is Green Jade?: Green jade is a gemstone that is derived from silicate minerals nephrite and jadeite. Both nephrite and jadeite are rich in calcium, magnesium, sodium and aluminium. Jade has been extensively used in ornaments since ages. It first originated in China and was followed by New Zealand and Latin America. Jade ornaments were produced by Korea and China. Green jade gets its green colour because of the impurities that are caused by the iron content in the gemstone.
Healing Effects of Green Jade: Green Jade, just as other gemstone carries many benefits. The most significant benefit is that of the healing effects that it offers. It is said that if the green jade when studded with gold or silver rings or as jewellery is kept in contact with the skin tends to unblock the Sahashara Chakra. The Sahashara Chakra or the Crown chakra is responsible in defining our identity, the mode of self-awareness and the expression of our existence. When this chakra is blocked, we tend to suffer from problems like depression; continuous headaches, hair fall, amnesia, mental fatigue, skin problemsand such. We will not be able to experience happiness and life may seem to be filled with sadness.
On wearing the green jade, the Sahashara Chakra is unblocked and we become more emotive and grateful to the nature. We feel more positive and the mental stress is removed.
Thus, the green jade carries immense healing properties and can be worn after consulting a good gem expert.
Astrological Importance of Green Jade Stone: Although Green Jade is not a traditional birthstone, it still has great astrological importance in the lives of human beings. It also helps to stimulate psychic abilities in the minds of the individuals so that they become more aware of their surroundings. As a result, they are also able to identify the spiritual entities in their surroundings and connect to them. This gemstone also helps in preventing nightmares thereby enhancing the visions and dreams of the individuals. The Green Jade Stone has some amazing metaphysical properties which make it of great importance to human beings. It helps in bringing patience and relaxation to the lives of human beings through the medium of its amazing healing power. The Green Jade Stone should be specially considered by those who are born with the zodiac signs of Sagittarius, Taurus, and Libra. The Green Jade Stone is considered to be a great talisman which helps in protecting the individuals from enemies and danger. The Green Jade is considered to be one of the most powerful gemstones in the world which possesses some amazing powerful properties.
Health Benefits of the Green Jade Stone: Green Jade Stone has multiple health benefits. It reduces the pain in the human body due to the inflammation of joints. Those individuals who are suffering from arthritis should definitely wear this stone as it helps in curing pain and provides relief. This stone enhances the proper circulation of blood all over the body. It also helps to stimulate the nervous system of the human body. Wearing a Green Jade Stone is very beneficial for the physical heart as it helps to soothe and relax the former thereby making sure that its disease-free.
Chakra Benefits For Green Jade Stone: The Green Jade Stone is mostly associated with the Throat Chakra and thereby helps to stimulate it. As a result, human beings are able to acquire a better tone and stabilized self - expression abilities. The Green Jade also helps in enhancing the dreams and visions of human beings by stimulating the Crown Chakra.
How to Identify the Green Jade Stone?: One of the best ways to identify a Green Jade Stone is through its color which is mostly dark green. Moreover, one can also check for its authenticity by holding it under the light and check for any kind of imperfections with the naked eye. If the Green Jade Stone is real and authentic, then there will be no imperfections, granules or inclusions inside it. Another way to identify the Green Jade Stone is by doing a gravity test that can be done with the help of any professional jeweler.
Importance of Untreated and Natural Green Jade Stone Gemstone: The untreated and Natural Green Jade Stone have more powerful properties as compared to the chemically treated ones. If one really wants to make the most of the metaphysical and spiritual qualities of the stone, then s/he should obviously opt for the natural and untreated Green Jade gemstone.
Caring and Wearing method of Green Jade Stone Gemstone: A Green Jade Stone should be cleaned with normal water only. However, a little bit of mild soap or detergent can be added to the solution for cleaning the stone. However, it is strictly advised not to use any kind of harsh chemicals or cleaners for cleaning the Green Jade Stone. Individuals can embellish the Green Jade Stone either in gold, silver or platinum jewelry for wearing it. It is, however, recommended to wear the gemstone in the form of a ring. It should be worn either on the ring finger of the index finger.
Green Jade Gemstone Ruling Planet & significance: The planet of longevity - Saturn, is considered to govern over the Green Jade Stone which in turn helps in enhancing its healing properties which prove to be beneficial for human beings. The Planet Saturn is very powerful and it has a very deep impact on the lives of human beings. That is why individuals are recommended to wear the Green Jade Stone to do away with the negative effects of the planet Saturn.
Who Should wear Green Jade Gemstone?: Those individuals who want to get rid of the negative energies around them should definitely wear the Green Jade Gemstone. Moreover, it can also be worn by people who have run out of luck. People with a short temper who also have frequent emotional outbursts can wear this stone as it helps to calm down and relax the mind. The Blue Jade Stone becomes more powerful if it is worn along with the Rudraksha.
How to care Green Jade Gemstone?: It should always be kept in mind that the Green Jade Stone should not be cleaned with detergents or cleaners which consist of harsh chemicals. This is because they may wear off the Green Jade Stone off its powerful properties leaving it useless for human beings. Moreover, extreme care should be taken while storing Green Jade Stone. It should be covered in a soft cloth and kept separately from the other gemstone or jewelry.
Why should people wear Green Jade Gemstone?: The Green Jade Stone is considered to be a dream stone of a lucky stone as it brings happiness and prosperity in the lives of people. It should be worn to get rid of all negative energies in our surroundings. Moreover, its amazing healing properties will also prompt people to wear them.
Why Buy From Rudraksha Gemstones: Rudraksha Gemstones is the perfect place for buying high quality, authentic gemstone at affordable prices. Moreover, the store also provides the facilities of free shipping. There is wide collection of some amazing Gemstones which are available at the store at reliable prices including Blue Jade, Blue Sapphire, African Gomed, Amethyst, Cat's Eye, Green Jade, etc.
Top Category:
Nepal Rudraksha: 2 Mukhi Nepal Rudraksha | 3 Mukhi Nepal Rudraksha | 4 Mukhi Nepal Rudraksha | 5 Mukhi Nepal Rudraksha | 6 Mukhi Nepal Rudraksha | 7 Mukhi Nepal Rudraksha | 8 Mukhi Nepal Rudraksha | 9 Mukhi Nepal Rudraksha | 10 Mukhi Nepal Rudraksha | 11 Mukhi Nepal Rudraksha | 12 Mukhi Nepal Rudraksha | 13 Mukhi Nepal Rudraksha | 14 Mukhi Nepal Rudraksha | 15 Mukhi Nepal Rudraksha | 16 Mukhi Nepal Rudraksha | 17 Mukhi Nepal Rudraksha | 18 Mukhi Nepal Rudraksha | 19 Mukhi Nepal Rudraksha | 20 Mukhi Nepal Rudraksha | 21 Mukhi Nepal Rudraksha | Gauri Shankar Rudraksha | Ganesh Rudraksha | Savar Naag Rudraksha | Garbh Gauri Rudraksha

Java Rudraksha: One Mukhi Java Rudraksha | Two Mukhi Java Rudraksha | Three Mukhi Java Rudraksha | Four Mukhi Java Rudraksha | Five Mukhi Java Rudraksha | Six Mukhi Java Rudraksha | Seven Mukhi Java Rudraksha | Eight Mukhi Java Rudraksha | Nine Mukhi Java Rudraksha | Ten Mukhi Java Rudraksha | Eleven Mukhi Java Rudraksha | Twelve Mukhi Java Rudraksha | Thirteen Mukhi Java Rudraksha | Fourteen Mukhi Java Rudraksha | Fifteen Mukhi Java Rudraksha | Sixteen Mukhi Java Rudraksha | Seventeen Mukhi Java Rudraksha | Eighteen Mukhi Java Rudraksha | Nineteen Mukhi Java Rudraksha | Twenty Mukhi Java Rudraksha | Twenty One Mukhi Java Rudraksha

Gemstones: African Gomed Gemstone | Agate Gemstone | Amethyst Gemstone | Aquamarine Gemstone | Black Cats Eye Ceylon Gemstone | Blue Jade Gemstone | Blue Sapphire Gemstone | Blue Topaz Gemstone | Cats Eye Kanak Khet Gemstone | Crystal Gemstone | Diamond Gemstone | Emerald Gemstone | Gomed - India Gemstone | Gomutra Gomed Gemstone | Green Jade Gemstone | Green Tourmaline Gemstone | Hessonite Garnet Gemstone Ceylon Gomed | Imperial Yellow Topaz Gemstone | Kidney Gemstone | Lapis Lazuli Gemstone | Moon Gemstone | Moon Gemstone Ceylon | Natural Basra Pearl Gemstone | Opal Gemstone | Peela Pukhraj/Yellow Sapphire Gemstone | Peridot Gemstone | Pink Tourmaline Gemstone | Red Carnelian Gemstone | Red Coral Italy Gemstone | Red Coral Japan Gemstone | Red Coral Triangle Gemstone | Red Garnet Gemstone | Red Garnet Gemstone Ceylon | Rose Quartz Gemstone | Ruby Burma Gemstone | Ruby Ceylon | Ruby India Gemstone | Ruby Madagascar Gemstone | Ruby Mozambique Gemstone | Serpentine Gemstone | South Sea Pearl Gemstone | Tiger Eye Gemstone | Turquoise Gemstone | White Coral Gemstone | White Sapphire Gemstone | White Topaz Gemstone | White Zircon Gemstone | Yellow Citrine Gemstone
 
Puja Services: Goddess Durga Pujas: Brahmacharini Maha Puja | Chandraghanta Maha Puja | Durga Gayatri Mantra Japa, Yagna and Homam | Durga Pooja at Durga Mata Mandir | Durga Sahasranamam | Kaalratri Maha Puja | Katyayani Maha Puja | Kushmanda Maha Puja | Mahagauri Maha Puja | Nav Durga Maha Pujan | Navchandi Paath and Yajna | Parthiv Durga Puja and Yajna | Shailputri Maha Puja | Skandamata Maha Puja
 
Navgraha and Dosh Pujas: Any Dosha Nivaran pujas | Arisht Gun Dosha Nivaran Puja | Budha Dosh Nivaran Puja | Budha Mercury Graha Puja Mantra Japa and Yagna | Chandra Moon Graha Puja Mantra Japa and Yagna | Gandmool Shanti Puja | Graha Dosh Nivaran Pujas at Trayambakeshwar Temple | Guru Dosh Nivaran Puja | Guru Jupiter Graha Puja Mantra Japa and Yagna | Ketu Graha Puja Mantra Japa and Yagna | Kushmanda Maha Puja | Mangal - Mars - Grah Puja Mantra Japa and Yagna | Nakshatra Puja | Navagraha mantra Japa and Homa | Rahu and Ketu Graha Puja Mantra Japa and Yagna | Rahu Graha Puja Mantra Japa and Yagna | Shani Sade Sati Mantra Japa and Yagna | Shani Saturn Graha Puja Mantra Japa and Yagna | Shukra Venus Graha Puja Mantra Japa and Yagna | Surya Sun Graha Puja Mantra Japa and Yagna

Shiva Pujas: Ardhnarishwar Puja and Yajna | Ati Rudra Maha Yajna | Bhairav Puja Mantra Japa and Yajna | Jal Abhishek | Laghu Rudra Siddh Pujan and Havan | Maha Rudram | Maha Rudra Puja | Maha Shivratri Maha Puja | Mahakal Puja | Mahamrityunjaya Mantra Japa and Yajna | Nataraja Puja | Parthiv Shivling Puja and Yajna | Rudra Abhishekam and Yajna | Rudram Chamakam Yagna | Shiv Parivar Puja and Yajna | Shiv Shakti Maha Puja | Shiva Gayatri Siddhi Mantra Japa and Yajna | Sawan Somvar Vrat Katha
Pujas for Family & Childern: Ayush Homam | Bal Gopal Puja | Greh Klesh Nivaran Puja (Puja for harmony in house) | Kamdev Rati Puja and Yajna | Laxmi Ganesha Puja | Maa Saraswati Puja Mantra Japa and Yajna | Mangal Gauri Puja and Yajna | Puja for Harmonious Relationship | Radha Krishna Puja | Santan Gopal Yagna | Shiv Parivar Puja and Yajna | Shiv Shakti Maha Puja | Shree Hanuman Pujan and Yagna | Shree Krishna Puja Mantra Japa and Yajna | Varahi Devi Puja and Homa
Daan Dakshina: Brahmins Bhoj | Donation for Charity | Goat Donation | Pran Prathistha Puja | Ritual Pran Prathistha of Idols | Shodashopachara Puja
Gods and Goddesses Pujas: Baglamukhi Puja and Yagna | Bhumi Devi Gayatri Mantra Japa and Yagna | Brahma Gayatri Puja and Yajna | Chinnamasta Puja and Yagna | Dhumavati Puja and Yagna | Goddess Kamakshi Devi Puja | Kaali Puja and Yagna | Kamladevi Puja and Yagna | Matangi Puja and Yajna | Bhuvaneshwari Puja and Yajna
Hindu Temples Pujas: Durga Pooja at Durga Mata mandir | Matangi Puja at Raja Matangi Temple | Narayan Bali Puja in Chandod Gujarat | Puja and Yajna at Sri Maha Pratyangira Devi Temple Sholinganallur | Puja at Chandi Devi Haridwar | Puja at Durga Temple (Monkey Temple Varanasi) | Puja at Har ki Pauri Haridwar | Puja at Kashi Vishwanath | Puja at Mahalaxmi Temple Mumbai | Puja at Mahamrityunjaya Temple Varanasi | Puja at Mansa Devi Haridwar | Puja at Sai Baba temple Shirdi | Puja at Shani Shingnapur Maharashtra | Puja at the Kalighat Kali Temple Kolkata | Sundarkand at Sitaram das temple |  
Removing Black Magic: Chandal Dosha Nivaran Puja | Chandra Dosh Nivaran Puja | Garuda Puran Recitation |
Chat with Us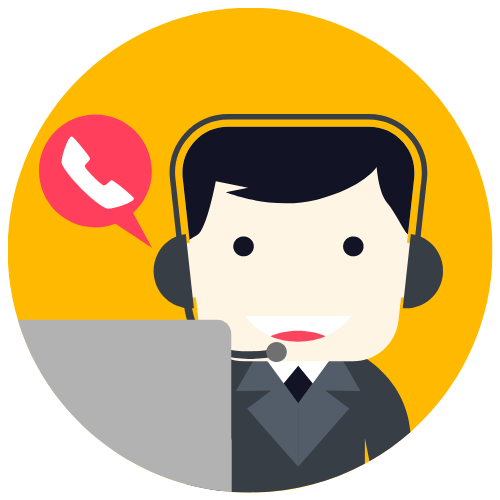 Anil M
Support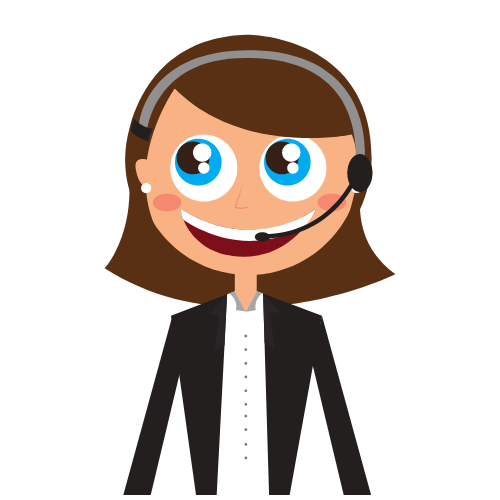 Priya
Support